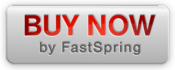 Dungeon Shooter is a simple, high action and difficult 2d top down shooter. You are in a dungeon full of monsters and turrets and your goal is to escape with your life, but to do that you will have to find the key to unlock the door to get out. Along the way you will find new primary weapons and health kits to heal your wounds.
Features
Single Player
DRM Free
20 unlockable levels
6 levels of difficulty
Dynamic Shadows
Physics
Stats for last level player and combined life time stats
Weapons: Pistol, Shotgun, Rocket Launcher, Machine Gun, Laser Gun, Grenades and Mines
Random enemy type spawns
Random item drops from enemies
Large Levels
Challenging game play
Mini Map
Treasure chests
Gibs
System Requirements
Windows XP or better
Graphics card that supports DirectX 9.0c and Shader Model 1.1
1024×768 minimum video resolution
.Net 3.5
The demo contains all full version features and three levels to play on.
Download Dungeon Shooter Demo
Size:28.68 MB Downloads:827
Media